November 17th, 2010
Hal Sparks joins us in the Los Angeles Bureau at  6:05am PT for all three hours of "Humpdays With Hal"
Rep. Jan Schakowsky (D-IL) calls in at 6:30am PT to talk about the proposals from the Deficit Commission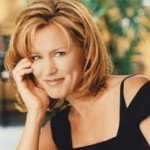 Actress Christine Lahti calls in at 7:40am PT to talk about her guest starring role on "Law & Order: SVU"
House Democrats appear ready to keep their leadership team intact, with Nancy Pelosi of California still on top. Both parties will hold closed-door House leadership elections today.
A meeting planned on Thursday between President Barack Obama and congressional leaders has been postponed until November 30. Obama's spokesman, Robert Gibbs, said the meeting was put off at the request of Republican leaders in the Senate and the House of Representatives due to as scheduling conflict.
Rep. Charles Rangel, once one of the most influential House members, was convicted Tuesday on 11 counts of breaking ethics rules and now faces punishment. The full ethics committee will now conduct a hearing on the appropriate punishment for Rangel.
Just as other Republicans begin announcing — or preparing — bids to challenge Michael Steele for the position of RNC chair, one of Steele's top aides, political director Gentry Collins, has quit and is skewering Steele in the process.