David Bender, co-host of Ring of Fire Radio, calls in at 6:30am PT to talk about the lame duck session and the new leadership in the House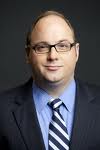 Karl Frisch, contributor to Media Matters for America, calls in at  7:05am PT to co-host Right Wing World
Rep. Donna Edwards (D-MD) calls in at 7:30am PT to talk about the new Congress, and the Congressional Progressive Caucus

Actress Nicole Sullivan calls in at 8:05am PT to tell us about her role on CBS' sitcom "Sh** My Dad Says"
Lorri Jean, CEO of The LA Gay and Lesbian Center, calls in at  8:30am PT to talk about Willow Palin's use of homophobic slurs on her Facebook page
Sen. Lisa Murkowski yesterday declared victory after becoming the first U.S. Senate candidate in more than 50 years to win a write-in campaign, defeating her Tea Party rival after a painstaking, week-long count of hand-written votes and further diminishing Sarah Palin's influence.
House Democrats elected Nancy Pelosi to remain as their leader Wednesday. She defeated moderate Democratic Rep. Heath Shuler of North Carolina, 150-43, in secret balloting.
Senate Majority Leader Harry Reid said Wednesday that he will call for a vote after Thanksgiving on legislation that would allow gays to serve openly in the military.
Comments